Basel Sustainable Publishing Forum | Opening Access
25 Oct 2021, Online, International
---
Publishing,
Open Access,
Sustainability
Important Information
Thank you!
Thank you to everyone who took part in the 3rd Basel Sustainable Publishing Forum - from our Speakers to our Attendees, not forgetting our Chairs, Program Managers and Conference Organizers.
For those who missed the registration deadline and wish to catch up on the recordings, we have decided to re-open registration until 15 November 2021. In order to view the recordings, you will need to first register for the conference. Once your registration has been processed, you can log on to the Sciforum platform with the same email you registered, and access the recordings. We hope you enjoy discovering or rediscovering the content!
Welcome Message
In 2021, all research supported by participating Coalition S funders must be published in open access journals and platforms compliant with Plan S principles. Although great progress has been made to date by all stakeholders in implementing these principles, many challenges still remain.

Plan S attempts to combine thought-leadership, funder coordination and other stakeholder engagement in ambitious ways. First initiated by the European Commission and Science Europe, it nevertheless seeks to set a route for the development of scholarly communications globally, including in the Global South and Asia. Ripples have been made throughout research policy in general beyond Plan S affiliates and supporters, and one of its most important contributions has been to spark renewed debate among stakeholders globally on the future of the scholarly communications landscape:


- What are the necessary adaptations for both legacy and more recently emerging stakeholders to preserve and evolve their roles most effectively?
- What new alliances can be forged along the entire workflow of research and discovery, peer-review and sharing - locally and globally?
- How can novel and existing infrastructures expand the engagement with - and transparency of - this workflow?
The 3rd Basel Sustainable Publishing Forum is intended to bring together stakeholders from across the scholarly communications landscape to discuss the progress of the transition to open, looking to Plan S and other approaches more generally supporting Open Science. The conference will present the different perspectives of policy makers, libraries and publishers and serve as a forum for sharing common challenges and solutions at a time when the discussion on the future trajectory of scholarly communications has never been more prominent, or vital. As the focus moves from subscriptions to APCs, the forum will present global perspectives, and explore some of the new inequalities faced by research communities.

Looking to the future, as more parts of the research workflow become open, the forum will also explore the challenges of operating in an open world and will provide an update on initiatives that have been developed to help communities navigate an open landscape. Topics will include open research infrastructures, preprints and open data.

We would like to invite all relevant stakeholders within the research and scholarly communications community to join us and share their experiences, views and opinions.

We look forward to welcoming you to our virtual conference!

Join the conversation on Social Media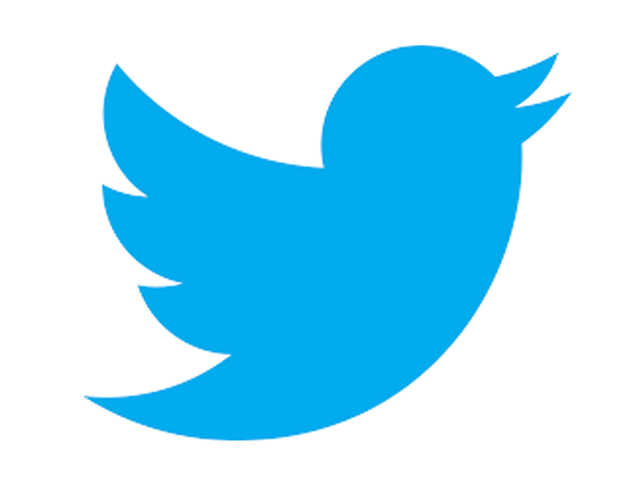 #BSPF2021Virtual
Conference Secretariat
Charlotte Gardini
Sara Ottolini
Pablo Velázquez
Cédric Spinnler
Email: bspf@mdpi.com
Conference Chairs
Department of Chemistry, Former Vice-Rector for Research, University of Basel, Switzerland - Website

Bio
In 1974 Constable began studying chemistry at St. Catherine's College, University of Oxford, where he earned his BA in chemistry in 1978. He was a postdoctoral fellow at the University of Cambridge, where he became University Lecturer and Fellow of Robinson College in 1984. He remained at Cambridge until 1993, when he became full professor of inorganic chemistry at the University of Basel. In 2007 he became Dean of Research at the Faculty of Philosophy and Natural Sciences and in 2011 Vice Rector for Research and Promotion of Young Scientists. Constable is a Fellow of the Royal Society of Chemistry and a member of the American Chemical Society. He is a member of the editorial board of numerous journals including Chemical Communications, Chemical Reviews, Chemical Society Reviews, Coordination Chemistry Reviews, New Journal of Chemistry, Polyhedron and Supramolecular Chemistry.
Program Managers
Ms. Damaris Critchlow
MDPI

Keynote Speakers
Invited Speakers
Registration
Although free, registration to the event is mandatory. When registering as an "Academic" for the virtual conference, please register with your institutional/business email address. If you are registering several people under the same registration, please do not use the same email address for each person, but their individual institutional/business email addresses. Thank you for your understanding.
Please feel free to contact us at bspf@mdpi.com if you have any questions regarding your registration or if you experience any technical issue.
The conference will be recorded and the recordings will be made available on the conference website to all those who have registered.


For those wishing to view the recordings, Late Registration will close on Monday 15 November 2021 midnight CET.
In order to view the recordings, you will need to first register for the conference. Once your registration has been processed, you can log on to the Sciforum platform with the same email you registered, and access the recordings. We hope you enjoy discovering or rediscovering the content!



Cancellation policy
Disclaimer
We will endeavour to present the program advertised. However, MDPI and its partners reserve the right to alter or cancel, without prior notice, arrangements, timetables, plans, or other items relating directly or indirectly to BSPF 2021. MDPI and its partners are not liable for any loss or inconvenience caused as a result of such cancellation.
Beware of Unauthorized Registration

Note that Sciforum is the only official registration platform to register to BSPF 2021. Beware that entering into financial agreements with non-endorsed companies can have costly consequences.
Insurance

The organizers do not accept liability for personal accident, loss, or damage to private property incurred as a result of participation in BSPF 2021.
Photographs and/or video will be taken during the conference
By taking part in this event you grant the event organisers full rights to use the images resulting from the photography/video filming, and any reproductions or adaptations of the images for fundraising, publicity or other purposes to help achieve the conference's aims. This might include (but is not limited to), the right to use them in their printed and online publicity, social media, press releases and funding applications.
BSPF Live Sessions Recordings
To view this content, you need to be logged in to Sciforum platform and registered to this specific event.
About our media partner JAMS
Sponsors and Partners
We are happy to share with you our Sponsorship Agenda, and invite you and your company to participate in and sponsor our BSPF2021 conference!
Information on sponsorship levels and the benefits can be found directly in the Agenda itself. If you have any questions or wish to discuss options further, please do not hesitate to contact the Conference Secretariat. We thank you for your consideration!